Guide to Body Measurements
As part of our Ready Custom Made policy, we require our clients to have their body measurements ready prior to placing an order with us. Here is a simple guide to taking your own body measurements.
We would gladly assist you with your measurements via Video Consultation, please make an appointment via WhatsApp (+60124920129), and we'll take it from there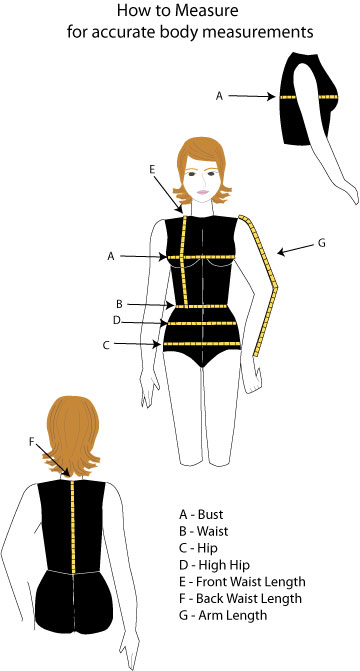 A - Bust - Measure the bust at the fullest part. Measure all around the body (total circumference).
B - Waist - Measure the waist where the body bends. It helps to bend side to side to identify exactly where to measure. You can put an elastic band around the waist to mark the correct placement.
C - Hip - Measure the hips at the fullest part, usually around the seat.